The MW Class of '79 is offering a fun project to Give Back on Saturday morning, September 7th. Get together with some of your old pals and help out at "Feed My Starving Children"! "Feed My Starving Children (FMSC) is a Christian non-profit that provides nutritionally complete meals specifically formulated for malnourished children. Donations fund the meal ingredients. Volunteers hand-pack the meals. Meals are donated to FMSC food partners around the world, where kids are fed and lives are saved!"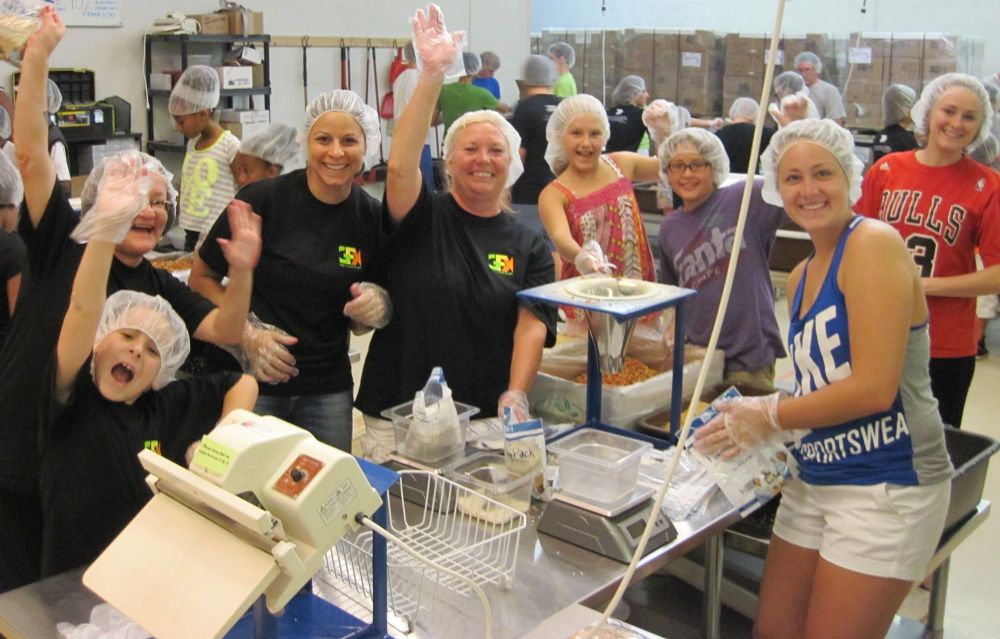 The FMSC location is at 740 Wiley Farm Court, in Schaumburg. Our shift begins at 11:30am but you will need to be there by 11:15 on Saturday morning.
We have reserved 25 spots at the event for our classmates. Click here to sign up for a spot! Please let us know, once you do, so we can have an idea how many are coming and if we need to request more slots. Call your friends, sign up, then shoot us a message on the Contact Form!